Nigel Francis Productions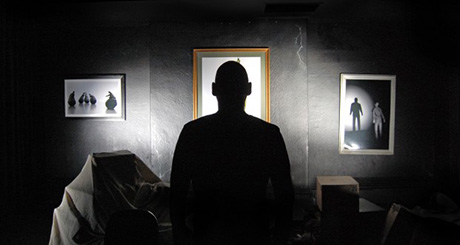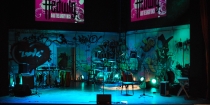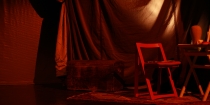 Nigel Francis Productions was formed in 2009 by Nigel Francis and Matthew Likierman when together they produced the Frankfurt premiere of the Off-Broadway musical Hedwig and the Angry Inch with Simon James Collier.
In 2013 the company produced the German premiere of Scaramouche Jones by Justin Butcher and are currently preparing the UK tour of Hedwig and the Angry Inch.
News:
The Agony and the Ecstasy of Steve Jobs by Mike Daisey will open in Frankfurt at the Galli Theater.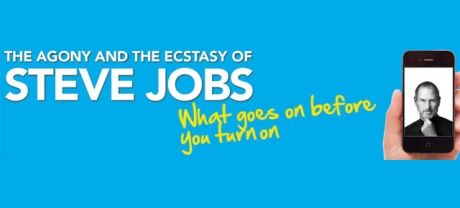 Mike has a love affair with technology and a deep admiration for Steve Jobs. Then he visited the plant in Shenzhen, China where the iPhone was made. And everything changed.
In the monologue The Agony and The Ecstasy of Steve Jobs, Mike's revelations of his shocking journey to the Foxconn factory are interwoven with the story of Steve Jobs' life, and through Mike's, often comic point of view, we confront ourselves, as he shows us the way that technology has taken over our lives. Is it our best friend or our worst enemy? Actor, Nigel Francis (Fragile, Scaramouche Jones, Cabaret, Hedwig & the Angry Inch) plays Mike in the original English text....So! Leave your iPhone at home – if you dare – and come and listen to this funny and insightful story, full of inconvenient truths......
"I will never be the same after seeing that show."
Steve Wozniak - Co-founder Apple
"Mike Daisey, in addition to providing us with a riveting, hilarious, but ultimately gut-wrenching piece of theatre, may actually end up being singularly responsible for bringing Goliath to its knees."
Michael Moore, Filmmaker
"Smart, pointed and often very funny."
Charles Isherwood for New York Times
"Piercingly provocative and stingingly funny piece."
Joe Dziemianowicz for New York Daily News
"Audience members laugh and clap as he slowly disillusions them about their favorite products."
Suzy Evans for Back Stage
"It's terrific and, of course, it's topical..."
Michael Sommers for Newsroom Jersey
Production Archive:
Scaramouche Jones Trailer
Nigel Francis performing 'Scaramouche Jones', recorded at the International Theater Frankfurt on Feb 2013.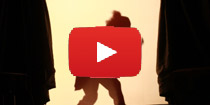 Fragile Trailer
Fragile - Edinburgh Fringe Trailer 2014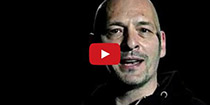 Hedwig and the Angry Inch Trailer
Nigel Francis performing 'The Origin of Love', recorded live at the Neues Theater Höchst on January 23rd 2011 with pictures by Werner Dittmair.